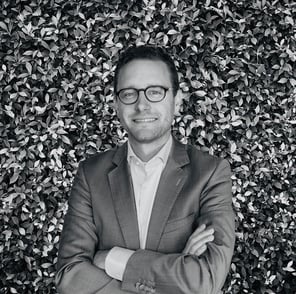 This month, we welcomed Wouter Postma to ActiveVideo as our new VP Cloud Platforms and Operations.
Wouter is tasked with defining the future state and vision of our cloud strategy and related architecture. As part of this, he will lead the teams who are developing, implementing and operating AppCloud globally. He is also h
ea
ding up the technical teams who implement, certify, and support our cloud-based solutions - such as
CloudTV
and
AppCloud
- for customers around the world.
Jeff Miller welcomed Wouter to the team: "It's great to have Wouter on board at this critical point in the company's evolution as we build out our world-wide, world-class cloud infrastructure. He has a strong track record running devops, operations and engineering organizations delivering high performing, scalable environments, which will be a great asset to ActiveVideo and our customers."
Wouter has worked in the media & entertainment and digital technology space for over 15 years. He joins the company from Talpa Network where he was VP of Platforms and Architecture for many years, and prior to that VP of Digital Technology. During his time at Talpa, Wouter was running digital products in over 35 countries, and brings knowledge and hands-on experience of scaling solutions globally which will be well applied as we roll out AppCloud more aggressively in the coming years.
Wouter adds: "It's a great time to be joining the ActiveVideo team as we look to ramp up development of our cloud architectures and integrate with client and OTT app partners alike. We're also growing the team, so I am on the lookout for entrepreneurial, technical and product focused team players who are passionate about the full stack of software and can get things done...and done well."