With the streaming video giants and other consumer electronics super powers all producing different streaming devices with their own video player software and specific requirements, streaming providers and OTT platform operators are often left in a precarious position: How is it possible to support them all while keeping the workflow efficient and simple?
Jeff Miller will answer this question and more, when he joins a Light Reading online seminar on July 20th, hosted by Alan Breznick, analyst at Heavy Reading along with speakers from WISI, Vewd Software and Weinraub Media.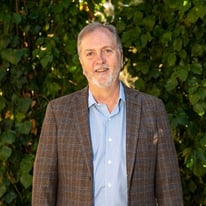 The session will examine the deepening device fragmentation quagmire and explore how OTT service and content providers are striving to cope with all the complexity and confusion caused by so many dueling devices and streaming services.
Register here to join the event on July 20, 2021 at 11.00am EDT
Event details
Date: July 20th, 2021
Time: 11am EDT / 8am PDT
Where: Online - register for joining instructions