Traditionally, Operators have been able to establish an enduring relationship with their subscribers than OTT providers and they remain in a good place to maintain this position provided they can deliver a simple and uniform consumer experience across both linear and OTT viewing.
But it's no longer a case of simply integrating one or two of the most popular apps. As the OTT market expands exponentially, we are seeing a new wave of major brands like Disney+, AppleTV+, HBO Max and NBC's Universal's Peacock joining the sea of now-established brands to combine with an ever growing array of niche and local offerings. It creates not just a deluge of choice but an overwhelming complexity for subscribers - a far cry from the straightforward one device, one remote, one search interface, and one bill world that subscribers came to expect in the past.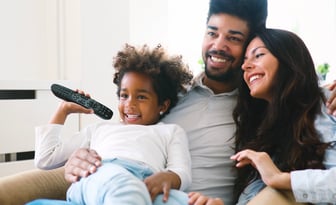 Accessing preferred content today is complex - any given living room is awash with multiple devices and their remotes, and inconsistent user interfaces. And the Operator is where people turn to for support - a Trendbox report noted that 10% of respondents asked their Operator for help when trying to resolve issues navigating content among different sources.
Subscribers clearly want to simplify - and see huge value in a single, personalised UI, tailored to meet their needs - a fact proven by 451 Research Group's survey of 2000 consumers, which further indicated that people were looking to their service provider to make this possible.
With strong service relationships, greater levels of loyalty and access to comprehensive user data, Operators are uniquely positioned to meet their subscriber's expectations and must seize the opportunity to develop unified services offerings, switching off the areas of complexity and inconsistency which currently cause subscriber woes.
To find out how ActiveVideo AppCloud can help Operators deliver a uniform consumer experience, and capitalize on loyalty and positive sentiment visit our landing page here