As we move through another calendar month with many countries still enduring lockdown situations, we are reflecting on the past few weeks of what has become the 'new normal' for our business operations. With employees predominantly based in the US and The Netherlands, but also in Asia Pacific, the ActiveVideo team is now well settled into our home working routines - and as a cloud-first company, it's thanks to the magic of our cloud operations that we can continue to work seamlessly even from home. This is a major difference from how things may have worked a few years ago. Like many organizations around the world we have moved our all-hands company meetings to Zoom and have created new virtual demos of our AppCloud solution so that our customers can stay up to speed with the latest developments as we move closer to launch.
We are also able to maintain full control of our own CloudTV platform, working with our operator customers, which is in over 20 million devices around the world. As people have stayed home, virtualization has become even more important. Usage has spiked in the last month or so. As people are isolating at home they are using their TV services on their set-tops a lot more! We can maintain and respond to any issues as they happen as we have full telemetry on the CloudTV platform and can do that from our offices or from employees' homes - the systems work as advertised and are working through increased usage thanks to the elasticity of the cloud.
We've also been able to respond rapidly for our customers looking to launch new services to their end customers during the pandemic. One example of this is The Weather Channel's Local Now - the OTT streaming service - that gives subscribers personalized weather, news, traffic and sports information based on their location. We've worked with the Local Now team since 2015 which uses the CloudTV platform to run HTML templates to serve automated news and weather content such as weather maps, traffic maps or local headlines. It runs as a live channel across multiple apps and OTT platforms such as DISH TV.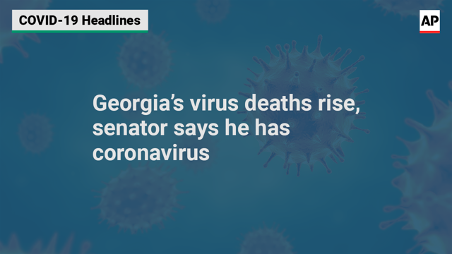 COVID-19 Localized Headlines
Chad Wagner, one of our principal software engineers based in California, took the lead on the project working in tandem with Local Now's backend and product teams, "The Local Now team wanted to be able to provide their customers with COVID-19-related headlines, providing key local information such as the latest number of cases per county. Using data from Johns Hopkins, we created a user interface to present the data in a local and automated way." The flexibility of our CloudTV platform meant that within a week we were able to provide new templates for integration testing, which went public on the platform in just two weeks.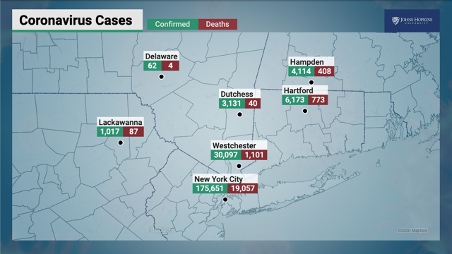 COVID-19 - Cases by County
While we've certainly put the cloud and virtualization to the test, the transitions we and our customers have made over the past few months during this pandemic have proved the level of maturity we know to be true.