Martin Gibson recently joined the ActiveVideo team, and will lead all device ecosystem efforts worldwide. Martin will build out ActiveVideo's client engineering and integration initiatives, and will define a partner integration and certification program, helping scale the number of devices that can access AppCloud.
Martin joins us from Disney Streaming Services where he worked on a range of initiatives for the Disney+ streaming client including operator deployments, defining the next-gen client and defining the Disney streaming partner integration portal. Prior to this, he was at Open TV and Nagra for over a decade, most recently as Vice President of Architecture where he was responsible for the end-to-end system architecture of the company's OpenTV product suite.
Welcoming Martin to the team, Ronald Brockmann said: "We are very excited to have Martin on-board given his extremely relevant experience! From previous roles across R&D, engineering management, embedded development and cloud architecture, Martin can effectively navigate complex technologies and requirements - which will prove vital as we scale up."

Partner integration is a critical element of the client lifecycle. Martin and the team will be developing a program that can scale to handle the rapidly increasing number of partners from OEMs, to middleware providers and operators, translating into more streamlined cycles and uniform, repeatable deployments.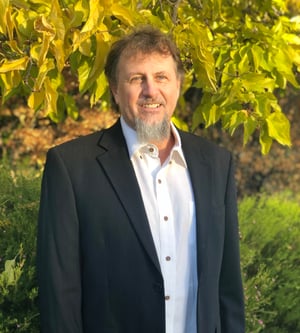 Martin adds: "I am excited to join the ActiveVideo team. I have been following the development of AppCloud with significant interest - it stands out as a prime example of the potential of virtualization tech in this space! The AppCloud client is a critical end-point in our system, and it has to handle significant constraints (limited platform resources, limited updatability, etc.). This means it needs to be treated as a product in its own right, with a clear set of priorities and focus, which is a great responsibility to have."