In the first of our series 'Getting to know...' Chris Tripp, our SVP Global Sales and Customer Engagement answers a few questions about his role, his views on the industry and the best advice he's been given. Is Chris an aisle or window guy? Is he a cat or dog person? Read on to find our more:
What's your role at ActiveVideo?
I am head of sales for ActiveVideo, a business transitioning from delivering rich experiences to legacy set-tops to delivering the next generation of app-based user experiences. My team and I work closely with operators around the world as both industry experts and trusted advisors to guide them through this transition. While our customers are generally aware of the broad options Android TV or DIY native apps provide them with for their top tier of content in the near term, we focus on longer range strategic ecosystem discussions with them around how they can increase relevancy and customer penetration.
What three words best describe your job?
Advisor. Partner. Innovative.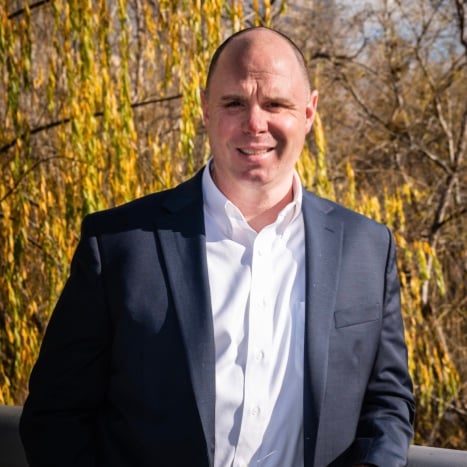 What does a typical day look like for you?
My day revolves around discussions with our global customer and sales team reviewing needs, technology solutions, market dynamics and most of all how to marry our product and commercial dynamics with customer goals. Of course, at the end of the day what we do is all about our families and so after the workday is through I like to get out for a bike ride, a round of golf, or a lacrosse pass with my kids in the back yard. Looking forward to watching lacrosse games as the Summer club season gets into swing again!
What are you most excited about in the OTT industry right now?
The OTT industry, outside of the operator community, is largely settled but at the same time it has laid the foundation for what the operator community can build on over the next couple of years. Operators understand that content previously viewed by their customers via their service offering is moving into the OTT world, how they minimize the impact and maximize their potential is largely unsettled. Although there are some strategies such as Android TV or RDK/DIY that provide opportunities to minimize/maximize they have their own unique challenges in the form of effort and exposure. Through conversations with the largest of industry players it is clear that our AppCloud solution can help operators to both minimize their exposure by enabling applications throughout their established set-top deployments, and maximize their potential through SVOD and AVOD opportunities not available in Android TV and DIY solutions.
How have you had to change the way you and your team engage with customers in the past few months?
Our focus on AppCloud is both disruptive and transformational. Similar to the introduction of SD WAN, VOIP and other technologies that were at first met with healthy skepticism, getting customers comfortable with our solution requires us to have a clear understanding of their near-term needs and a strong long range vision. I have found that as people are working from home, many are able to extend their work days (no commuting or travelling!). As a result we have greater accessibility and more time to engage with executives that would have otherwise been difficult to reach. We're also able to demo our AppCloud platform over Zoom and Webex giving us a more cost effective way to access to a broader range of contacts within our customers from product management, to engineering management and executives.
On a professional, and personal level, what's been the most surprising aspect of your experience of living in lockdown?
I really miss the human interaction with friends, colleagues and customers! While it has been great to see more folks using video conferencing for both personal and professional purposes, for me the value of spending time sharing a meal or a glass of wine with friends can't be replaced.
What's the best piece of advice you've ever been given?
Don't ever let anyone tell you that you cannot accomplish something, because the only difference between being successful and failing is how much of yourself you are willing to put into it.
Quick fire round!
Favorite food? Ribeye steak
Favorite sport? Lacrosse
Favorite OTT app? PrimeVideo
Favorite season? Spring
Best vacation? Toss-up Aruba or Hawaii (had to cancel my 3rd trip and first for my wife and kids for this summer, super bummed)
Aisle or window seat? Aisle
Cats or dogs? Definitely Dogs