What is your role at ActiveVideo?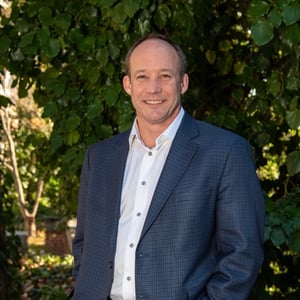 I'm the Chief Operating Officer. Sometimes it's hard to define this role exactly, but I would say I'm the chief initiative driver, salesman, customer advocate, fireman, project manager, number cruncher, problem solver, cheerleader, and 'keep-us-focused guy'. At the end of the day, my role is to align the organizational vision, help us define a path forward, and support the teams to get there, day in and day out.
What does a typical day look like for you?
It varies widely! I usually have back to back meetings starting early to accommodate our European customers and teams and ending late in the day to handle any discussions in the APAC region. Throughout the day, I get involved in a lot of different areas of the business from marketing strategy to financial forecasting, product planning to customer meetings. Some meetings are more informative/reporting oriented and others are more of the 'roll up your sleeves' type. Either way, it keeps it interesting - I like the variety and I feel I add a lot of cross-functional value and glue for the teams I interact with. By having this broad set of interactions, I get a good feel for our end to end capabilities to get where we need to go.
2020 has been an interesting year so far - what has surprised you the most about it?
That we've been able to continue to drive forward on our global initiatives with customers, partners, and employees while never getting on a flight! Usually I would have well over 100k miles by this time mid-year, but I'm "Zoom"-ing every hour of every day trying to make sure we still get the job done. It may not be as fun or as impactful as having face to face interaction, but we're making it work. I'm looking forward to getting back to some sort of 'normalcy'.
What motivates you?
I think it's the feeling of getting things done. I like the process of deciding on what you want to accomplish - even if it seems outlandish or impossible - setting a path forward, and then driving towards it, watching the progress, and managing the setbacks. Eventually you push the rock up the hill and it's great to see all the smiling faces feeling the accomplishment of what you can do together if you focus. Building something from the ground up like we're doing with AppCloud is really exciting. Everyone is feeling the sense of responsibility, but also the sense of purpose that I think will only get stronger as we go forward.
Do you have a mentor?
I'd say my Dad is my mentor. He's been in high tech his whole life and has a great perspective on things. He's much more technical than I am (he's teaching cloud architecture and security at the moment), but he's got a great mind for product, strategy, and execution as well, and he's way more patient than I am, which helps to orient my thinking! I'm always sitting down with him and talking about ways to get things done.
What's the best piece of advice you've ever been given?
I think it's all about linking the strategic vision into tangible, measurable action. . If everyone understands the mission and key imperatives, and can link their day to day back up into those imperatives, we keep on the right track. Sure, we may lean from side to side slightly, but we're moving at the right course and speed. We're at that stage in our corporate evolution where we are scaling up - in our employees, our customers, and in our product and technical capabilities. Things get exponentially more complex as you go through this phase. The only way you scale is to hire good people, ensure everyone has clarity, is accountable, and is pointed in the right direction.
Quick fire round!
Favorite food? Guacamole - because it's usually accompanied by spicy Mexican food and an ice cold Corona
Favorite sport? Surfing for sure...although golfing and mountain biking are close seconds!
Favorite OTT app? I've been sucked into a few of the new series on Prime lately, although I would say I'm an equal opportunity viewer (when I have the time that is!)
Favorite season? OK, that's a hard one - each has their benefits (ie: I'm a big skier/snowboarder), but I'd say Fall….it's the best season for surf, getting outside, going to an uncrowded beach with the kids. Fall is cool in northern California where we live, but not rainy or cold, so you can do pretty much anything you set your mind to!
Best vacation? Any! But seriously, we love to go to Kauai and just get lost in the moment. I'm usually available for critical calls even on holiday, but I seem to always be able to disconnect when I'm there.
Aisle or window seat? International - Aisle for sure. Domestic...Window….if we ever fly again!
Cats or dogs? We just got a puppy so dogs for sure!